LAISSE BÉTON // LEONARD // Desk & Console
Designers: Sébastien Léon & Valérie Pasquiou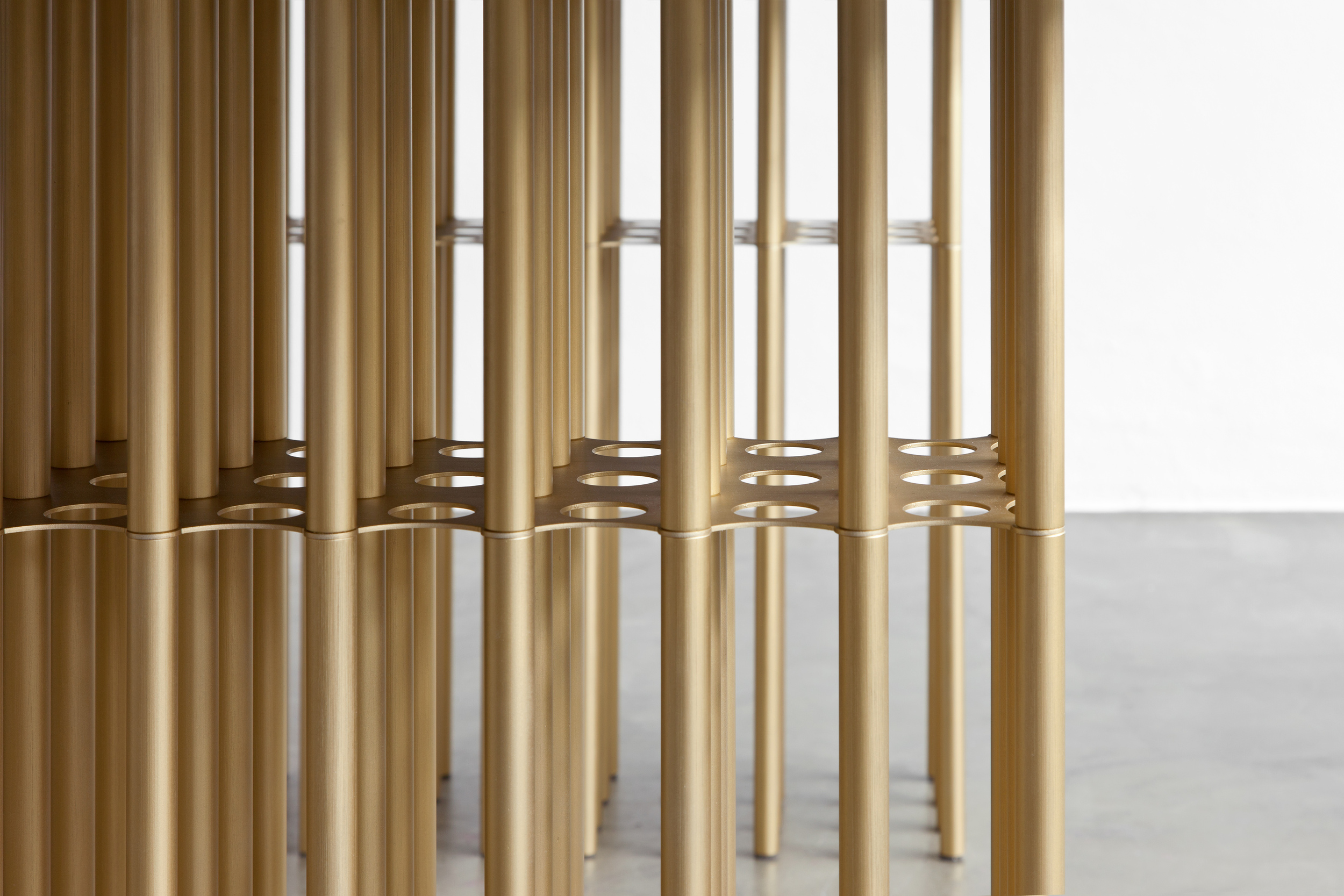 Materials
• Concrete impasto applied by hand. Available in light, medium, dark, and black shades. Anti-stain treated.
• Pipes, grids, and plates, available in six matching finishes.
Desk available in the following sizes:
Cm: 180 L x 90 W x 74 H Inches: 70 7/8 L x 35 1/2 W x 29 1/8 H
210 L x 105 W x 74 H 82 5/8 L x 41 3/8 W x 29 1/8 H
Console available in the following size:
Cm: 160 L x 45 W x 80 H Inches: 63 L x 17 3/4 W x 31 1/2 H
COM: option available upon approval by our studio. Additional charges may apply.
Origin: handcrafted and assembled In Italy.
Due to slight variations in metal finishing and and concrete mixing, the colors shown here cannot absolutely represent true quality and hue. Prior to ordering, please reference finish samples available through your local showroom or sales representative.